Free Workshop on Health and Safety for Essential Workers
Free Workshop on Health and Safety for Essential Workers
Have you or someone you know been injured on the job? Are you worried about being an essential worker during COVID?
Capital Region BOCES and NENYCOSH have put together this free workshop on ways to stay safe and healthy.
Please click on the link below to register. The workshop is on Tuesday, May 19th and runs from 4-5:30pm.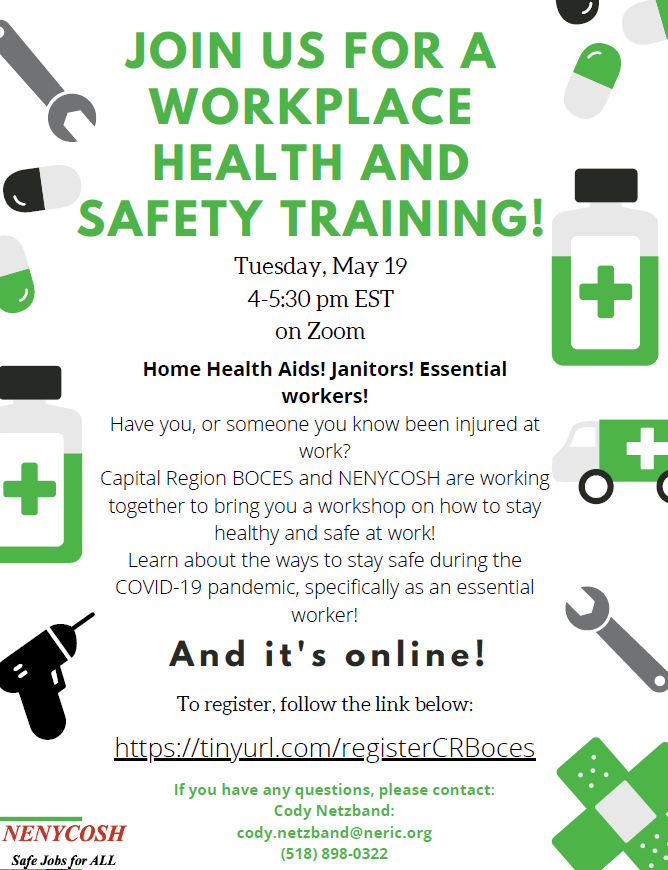 To register: https://tinyurl.com/registerCRBoces
Please follow and like us: