Get Involved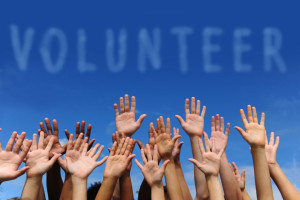 HOW YOU CAN GET INVOLVED
VOLUNTEERING – Give us your wealth of information, your tireless effort, and feed your curiosity for learning about independent living philosophy and the disability rights movement.
DISABILITY AWARENESS PROGRAMS – Become disability aware! We provide fee-based presentations for schools, civic, and community organization. A Disability Awareness Program is provided by a variety of individuals with different disabilities to increase our audiences sensitivity to disability issues. Let us know if you are interested in participating.
MEMBERSHIP – The Capital District Center for Independence is a membership organization. Your support and participation is the lifeblood to our Center. Your membership dues allow you to be an active voting member. Contribute to the empowerment of individuals with disabilities. Your participation can help to shape the disability rights movement in our community.
BOARD OF DIRECTORS – An Independent Living Center is required to have a Board of Directors consisting of a minimum of 51% people with disabilities. We need people with energy, vision and a passion for working as part of a team. If you or someone you know is interested in serving on our Board or a committee please contact us. The public is always welcome to attend our Board meetings.
New York State Employees Federated Appeal
SEFA #68-615