The Importance of Attending to Myself
The Importance of Attending to Myself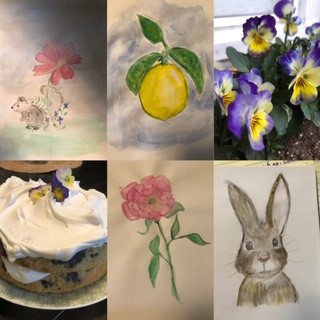 I am a mom to three boys, which means, I am a chef, housekeeper, chauffeur, referee and now: teacher.  In addition, I work. 
I want to do a good job at all of these things, but, at the end of the day, I feel like I'm lacking.
I think one of the things I miss most, as we are on a "Pause", is the structure of my day.  I miss the things I once dreaded; the daily chores, the rush to get everyone to school and myself out the door.  I enjoyed going to work, and my blissful stop at Dunkin' Donuts for my very own iced coffee.  I've come to realize that as I miss the routine, I need to make new routines.
So, we wake up at our normal(ish) times, eat breakfast and start our days.  While the kids work on school projects, I begin my workday.  We have come to realize though, that in these extraordinary times, that we need something to look forward to- a treat, if you will.  For my kids, it may be a jog, or a google meet with their friends, or time on their electronics.  For me, it has been returning to the things which I find joy in; drawing, painting, baking and gardening.  These hobbies were often neglected in my formerly jam-packed days, but, as we have been asked to stay home and reduce the impact of this virus, I find that I have more time to enjoy these activities.  At first, it felt indulgent, now, I feel like it's a necessary part of my day.  
Just as I understood the importance of attending to my family, I have learned the importance of attending to myself.
I've included some picture of my projects, and while they are far from perfect, I think that they are saving my sanity! I hope you all are well, and that you are able to enjoy this quieter time.
~ By Shannon M., CDCI's Benefits Counselor
Please follow and like us: