Pre-ETS for Students
Please check out the schedule for the next two weeks for the Pre-Employment Transition Services for Students. There is still room to sign up!
If you would like to register, please click here to sign up for workshops.
If you have any questions, please contact us at yawd@cdciweb.com.
Thank you!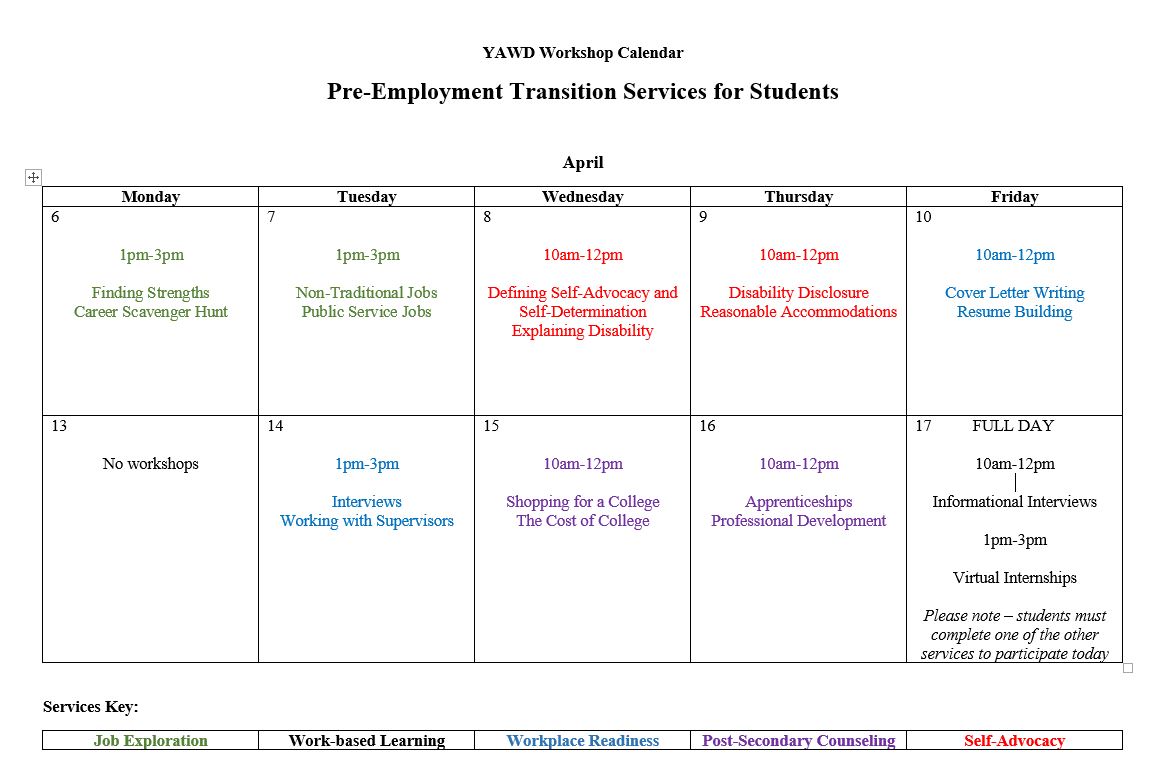 Please follow and like us: